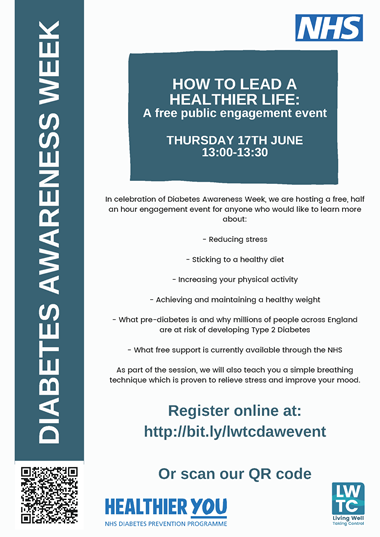 Diabetes Prevention Event
Living Well Taking Control are running a free, 30-minute public event to support people in Shropshire, Telford and Wrekin to lead healthier lives and prevent the threat of Type 2 diabetes.
During the session, which takes place on Thursday 17 June 2021, attendees will receive top tips for reducing stress, information on how to incorporate physical activity into their day-to-day lifestyle and how to make simple changes in order to achieve and maintain a healthy weight.
They will also be taught a simple breathing exercise which is proven to reduce stress and improve mood.
The event marks Diabetes Awareness Week which encourages UK residents to consider their risk of developing Type 2 Diabetes.
You can register for the free event using the link below:
How To Lead A Healthier Life Registration, Thu 17 Jun 2021 at 13:00 | Eventbrite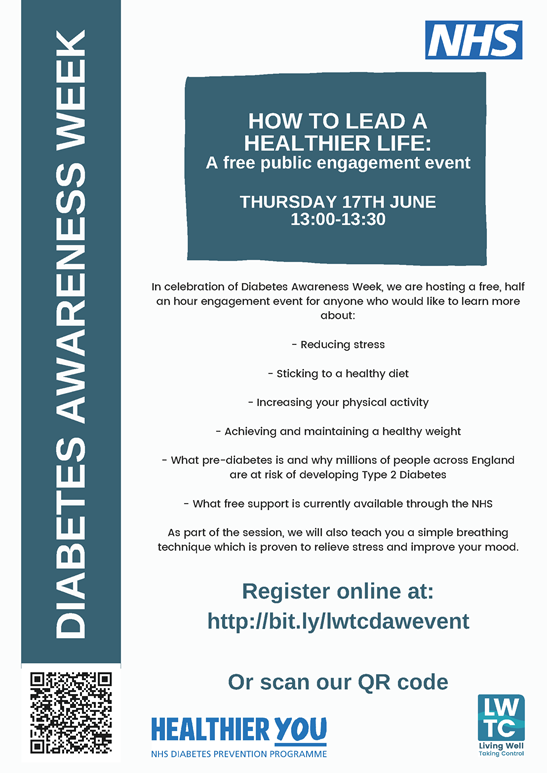 Date Published: 19 May 2021