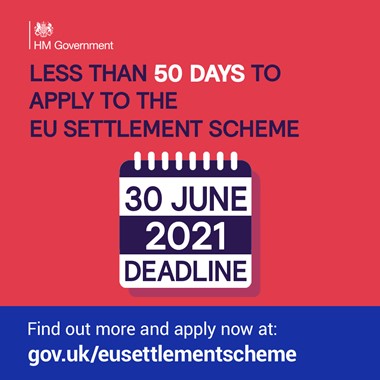 EU Settlement Scheme
Less than 50 days to apply for the EU Settlement Scheme.

EU, EEA or Swiss citizens or their family members resident in the UK by 31 December 2020, now have less than 50 days left to apply to the EU Settlement Scheme to ensure they can continue to live, work, study, access free healthcare and benefits in the UK after 30 June 2021.
If you need advice or support with applying you can contact us to speak to an adviser:
Email: case@telfordcab.co.uk
Phone: 01952 567193   
Or you can apply directly via the Government Website.


You can also find advice on our Public Website.
Date Published: 13 May 2021