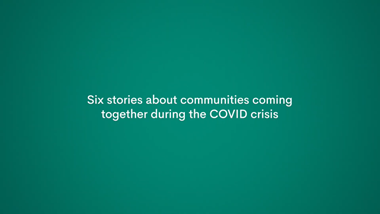 People and Communities -coming together during the Covid crisis in Telford and Wrekin
Lloyds Bank Foundation for England and Wales is partnering with six communities across England and Wales to work together to create long term transformational change. During the COVID crisis, we witnessed the extraordinary work that was taking place in those communities.
There was much to learn from the way people and organisations came together to support their local communities, and also what the crisis response demonstrated about the strengths that already existed in those communities that facilitated the response.
This film focuses on Telford and Wrekin and the way organisations and sectors came together to respond to the crisis. It was filmed in October 2020, and we hope it gives an insight into what we saw and is a helpful tool to help us think through what we can learn from this together in taking a collaborative approach to addressing challenges. We would like to thank everyone that took part in the film, and to acknowledge that what we've captured here is a snapshot of the amazing work that was (and still is!) taking place on the ground.
Date Published: 11 Feb 2021