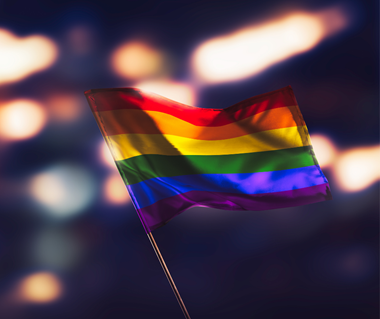 Pride Month 2021
Today marks the beginning of LGBTQ+ Pride month, which is dedicated to acknowledging the importance of LGBTQ+ rights around the world.
Pride began as a protest - we celebrate annually in June to honour the 1969 Stonewall riots. Today, we celebrate the advances made but recognise the need for continued progress towards LGBTQ+ equality.
It's remarkable how much progress has been made for LGBTQ+ rights over the last
20 years. Just 2 decades ago it was illegal for teachers to tell their pupils that same
sex relationships were equal, and it was perfectly legal for businesses to refuse
service to people based on their sexuality or gender identity.

Progress has been possible because people lifted up their voices against
discrimination, often in the face of adversity. Whether that was LGBTQ+ people
fighting for their own rights, or allies raising their voices in solidarity, people came
together to change society and themselves.

But there's still a long way to go. Hate crime is still a problem, LGBTQ+ migrants
struggle to get the support they need and trans people often find themselves having
to justify their own existence. It's equality disparities such as these that lead many
clients to seek our support.

That's why Pride is important to Citizens Advice. Our aim is to be there for everyone -
whoever they are, and whatever their problem. We're committed to providing an
inclusive and accessible service for the people who need our help, and a workplace
where colleagues can be their true selves.

Pride reminds us to challenge the disparities that still exist, spotlighting LGBTQ+
voices so that everyone can better understand the issues LGBTQ+ people face. And
let's not forget that Pride really does mean Pride. It's a wonderful celebration of
everyone who identifies as LGBTQ+ and a chance to have some fun.
Clare Moriarty - Citizens Advice Chief Executive.
If you think you've been discriminated against then Contact Us today for free or find information on discrimination on the Citizens Advice website.
Date Published: 01 Jun 2021